We don't go into journalism to be popular. It is our job to seek the truth and put constant pressure on our leaders until we get answers. -- Helen Thomas

March 14, 2021 • No Comments
The Feb. 1 application deadline for the 2021 Al Neuharth Free Spirit and Journalism Conference has been extended. Click on the link below for information. It is an amazing opportunity for one Montana student each year. https://www.freedomforuminstitute.org/initiatives/al-neuharth-free-spirit-and-journalism-conference/how-to-apply/
March 14, 2021 • No Comments
montana_jea_March 11, 2021 final_report
Montana's high school journalists in action
These are just some of the journalism-related films that work well in high school journalism classrooms: * The Post * Shattered Glass * American Photography: A Century of Images * Truth * Spotlight * Big Dream, Small Screen * Good Night, and Good Luck * National Geographic: The Photographers * All the President's Men * War Photographer * Absence of Malice * Half Past Autumn - The Life and Works of Gordon Parks * Art & Copy (PBS) *Helvetica * The Paper * Jailed for Their Words (UM J School)
Please consider sending PHOTOGRAPHS of your students at work in your classroom and throughout your community to Beth Britton for the MJEA web site. Also, if you have any LESSON plans or TIPS -- or an OPINION piece -- we would be interested in sharing those on the site. Also send LINKS or PDFs for your publication and they will be posted. You can e-mail material to:
[email protected]
"Good journalism education prepares students for the workforce, because it gets them into the world. Few other majors offer the hands-on experience that a good journalism school like ours can provide. Our students leave this place with a portfolio of work, and with connections in the community. This is a great time to get into our profession, because producers of good content have more independence than ever. Students can reach an audience almost immediately—they don't need to wait for some big publisher to give them permission. Digital tools allow everyone to have a studio on their laptop. Students have a lot of freedom, and our school encourages them to run with that independence." Larry Abramson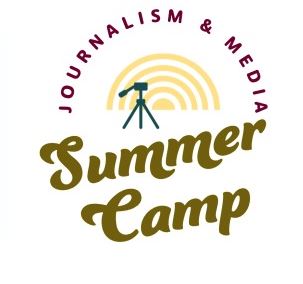 April 14, 2021 • No Comments
The School of Journalism and the College of the Arts and Media at the University of Montana is hosting a three-day summer experience for high school students to explore and build media and journalism skills. Students will...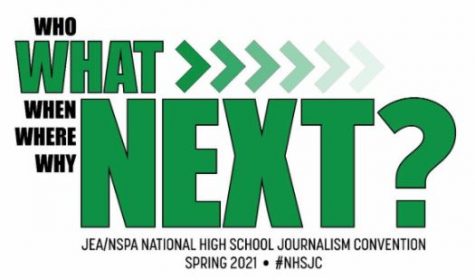 Spring JEA Convention runs March 15-May15
February 18, 2021
The Spring 2021 JEA/NSPA National High School Journalism Convention is the nation's largest spring gathering of scholastic journalists, advisers and journalism...

Scholastic Journalism Week set for Feb. 21-27
January 5, 2021
Scholastic Journalism Week is Feb. 21-27 highlighting "What We Do Matters." Use this week to promote your student publication programs within your community....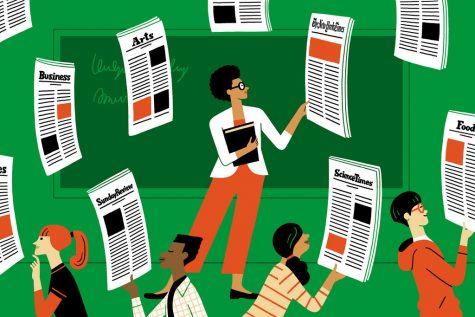 APPLY: The New York Times Teaching Project 2021-22
December 30, 2020
Apply now to join our second cohort of distinguished educators who teach with The Times. The deadline is Feb. 2, 2021. When we accepted 60 distinguished educators into...
PBS Workshop -October 2018
Don Anderson Hall artwork – UM