Journalism can change the world
I still believe that if your aim is to change the world, journalism is a more immediate short-term weapon. -- Tom Stoppard, London Guardian, March 18, 1988
February 10, 2019 • No Comments
The University of Montana's High School Journalism Day is slated for April 18 in Missoula. The deadline for submission is March 25. For information about submitting for the CONTEST, click the following link: UM Contest...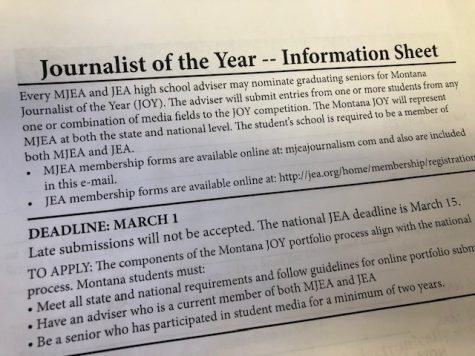 February 10, 2019 • No Comments
The deadline for applications for the 2019 Montana HS Journalist of the year is March 1. Here is some information regarding the contest. Applicants must be graduating seniors with at least two years of journalism experience...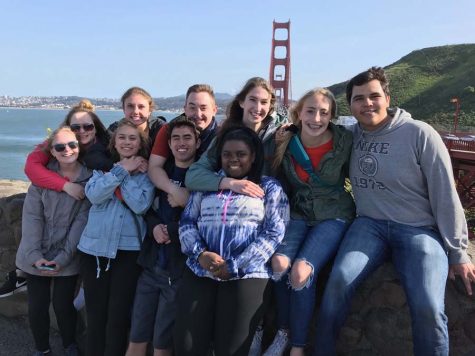 April 27, 2018
I took several students to the JEA journalism conference in April. The event, held in San Francisco, was very meaningful for the students and me. My students attended sessions...
March 8, 2018
The University of Montana's High School Journalism Day is set for March 22. The day will include classes and the awards ceremony -- as well as the chance to explore the UM...
January 1, 2018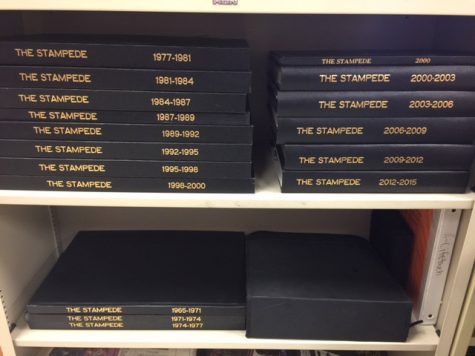 Newspaper binding preserves your school's history
May 21, 2017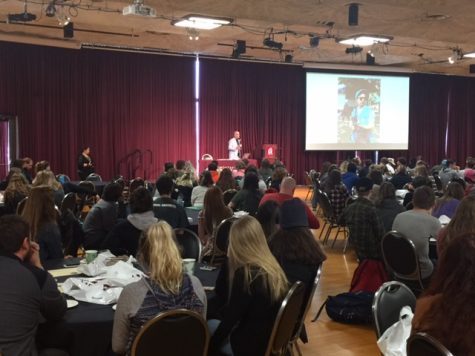 April 3, 2017
Montana's high school journalists in action
A note from former UM Journalism Dean Larry Abramson
"Good journalism education prepares students for the workforce, because it gets them into the world. Few other majors offer the hands-on experience that a good journalism school like ours can provide. Our students leave this place with a portfolio of work, and with connections in the community. This is a great time to get into our profession, because producers of good content have more independence than ever. Students can reach an audience almost immediately—they don't need to wait for some big publisher to give them permission. Digital tools allow everyone to have a studio on their laptop. Students have a lot of freedom, and our school encourages them to run with that independence." Larry Abramson
ADVISERS: Material wanted
Please consider sending PHOTOGRAPHS of your students at work in your classroom and throughout your community to Beth Britton for the MJEA web site. Also, if you have any LESSON plans or TIPS -- or an OPINION piece -- we would be interested in sharing those on the site. Also send LINKS or PDFs for your publication and they will be posted. You can e-mail material to:
[email protected]
April 16, 2018
Check out the following link for some great writing prompts -- narrative, non-fiction, argumentative -- in every area of the curriculum. NYT Writing Prompts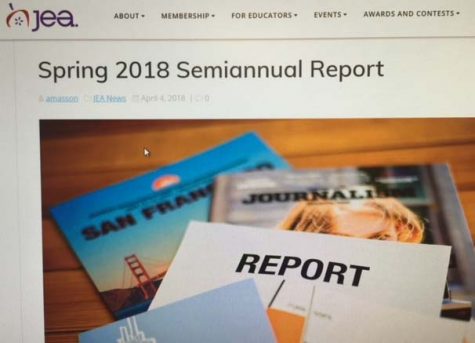 April 5, 2018
To read the latest reports from JEA, including the report from Executive Director Kelly Glasscock, President Sarah Nichols, and committee chairs from each state (including...
March 8, 2018
The Society of Professional Journalists and Journalism Education Association are looking to match journalists and K-12 teachers in a nationwide effort to bring more journalism...
February 19, 2018
Students and teachers alike will enjoy reading and viewing some of these amazing pieces from 2017. Best Journalism of 2017
February 19, 2018
Teaching poetry with the New York Times
February 19, 2018
JEA and NSPA join forces with Partner Project
February 7, 2018
These are just some of the journalism-related films that work well in high school journalism classrooms: * The Post * Shattered Glass * American Photography: A Century of Images * Truth * Spotlight * Big Dream, Small Screen * Good Night, and Good Luck * National Geographic: The Photographers * All the President's Men * War Photographer * Absence of Malice * Half Past Autumn - The Life and Works of Gordon Parks * Art & Copy (PBS) *Helvetica * The Paper * Jailed for Their Words (UM J School)
PBS Workshop -October 2018
February 10, 2019 • No Comments
The application to present workshops at the Oct. 17-18, 2019 conference in Belgrade is open. Presenters are needed in varied areas, including English, journalism, multimedia and more. 2019 Educator Conference...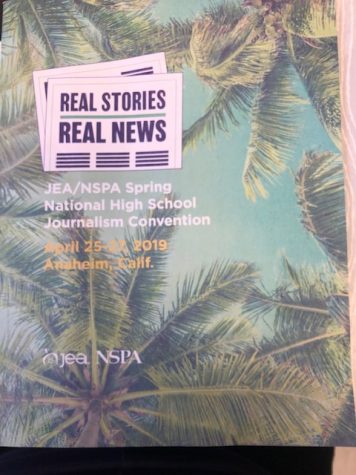 Spring Convention — Real Stories REAL NEWS
February 10, 2019
The JEA/NSPA Spring National High School Journalism Convention is slated for April 25-27 in Anaheim, Calif.  For information, visit the the convention web site...
2019 JEA ADVISERS INSTITUTE REGISTRATION OPENS DEC. 19
December 14, 2018
The 2019 JEA Advisers Institute has moved to a new location. This summer's workshop will be held at the Ace Hotel in New Orleans, July 8-11. Experience a city with...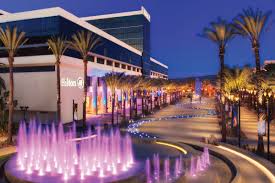 Registration for the spring convention opens Jan. 29
December 14, 2018
Mark your calendars to register for the spring National High School Journalism Convention beginning Tuesday, Jan. 29, 2019. Convention registration is required before...