The Clock is Ticking Will Eaton , Staff Writer of The Nugget Helena High School May 2, 2023 **UPDATE** On May 17, 2023, Governor...
Fake news is cheap to produce. Genuine journalism is expensive. Toomas Hendrik Ilves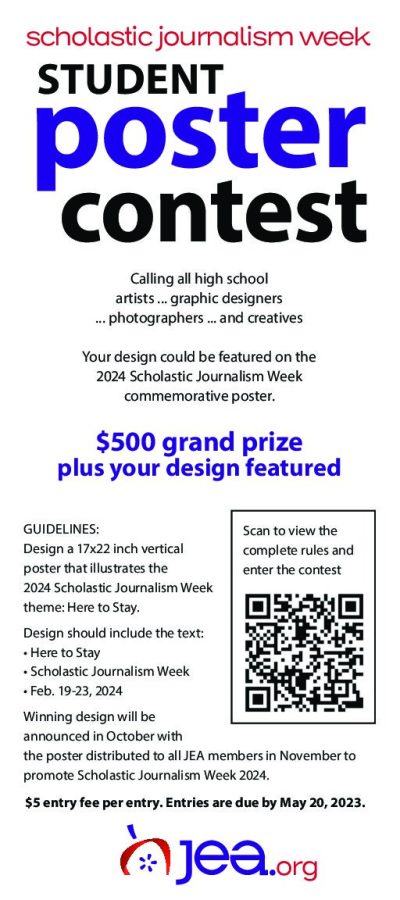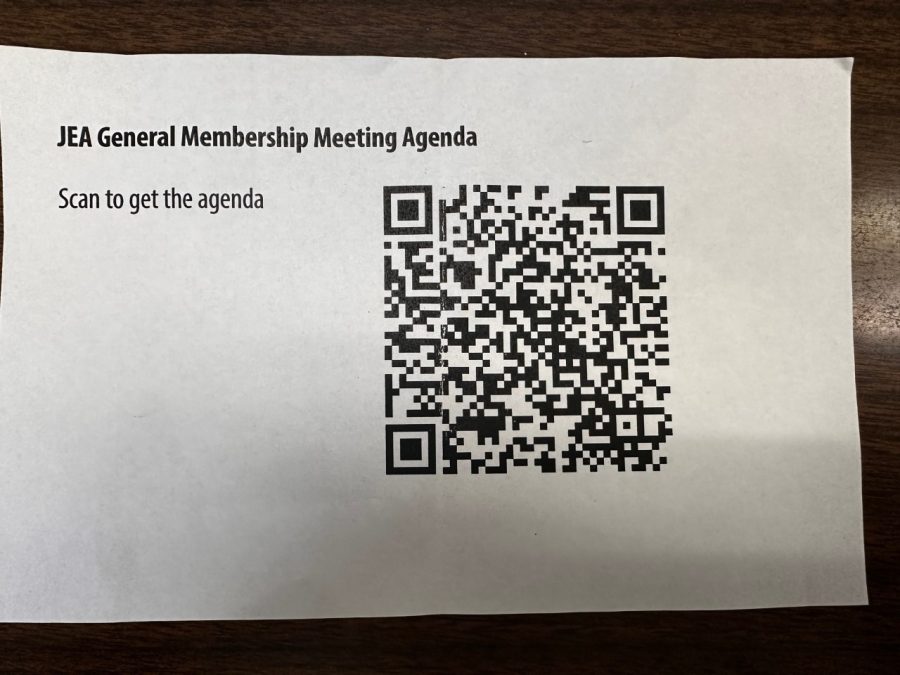 May 2, 2023 • No Comments
Scan the QR Code to get the agenda for the JEA General Membership Meeting Agenda
Please consider sending PHOTOGRAPHS of your students at work in your classroom and throughout your community to Beth Britton for the MJEA web site. Also, if you have any LESSON plans or TIPS -- or an OPINION piece -- we would be interested in sharing those on the site. Also send LINKS or PDFs for your publication and they will be posted. You can e-mail material to:
[email protected]
These are just some of the journalism-related films that work well in high school journalism classrooms: * The Post * Shattered Glass * American Photography: A Century of Images * Truth * Spotlight * Big Dream, Small Screen * Good Night, and Good Luck * National Geographic: The Photographers * All the President's Men * War Photographer * Absence of Malice * Half Past Autumn - The Life and Works of Gordon Parks * Art & Copy (PBS) *Helvetica * The Paper * Jailed for Their Words (UM J School)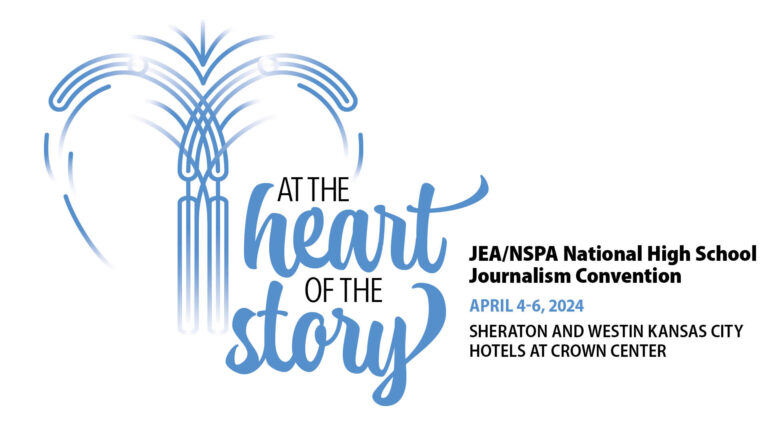 U.S. Constitution Day set for Sept. 17
September 12, 2023
For any journalism adviser teaching the five freedoms of the First Amendment at the beginning of the school year, the Sept. 17 U.S. Constitution Day resources will...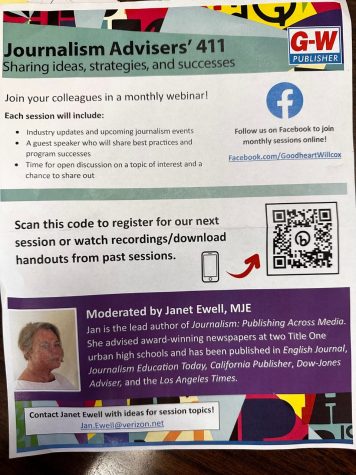 May 2, 2023
Join Janet Ewell, MJE, for a monthly webinar.
Free virtual workshop about Title IX to be held May 19
May 11, 2022
The  Povich Center in collaboration with the  Fair Play for Girls in Sports project will host a virtual workshop  May 19, 7-8 p.m designed to inform high...
PBS Workshop -October 2018
Don Anderson Hall artwork – UM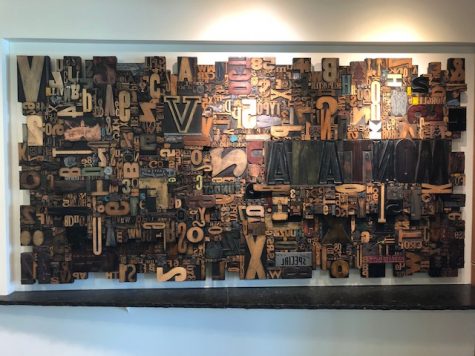 Montana's high school journalists in action
"Good journalism education prepares students for the workforce, because it gets them into the world. Few other majors offer the hands-on experience that a good journalism school like ours can provide. Our students leave this place with a portfolio of work, and with connections in the community. This is a great time to get into our profession, because producers of good content have more independence than ever. Students can reach an audience almost immediately—they don't need to wait for some big publisher to give them permission. Digital tools allow everyone to have a studio on their laptop. Students have a lot of freedom, and our school encourages them to run with that independence." Larry Abramson