Deadline to apply for JEA/NSPA Partner Project is April 1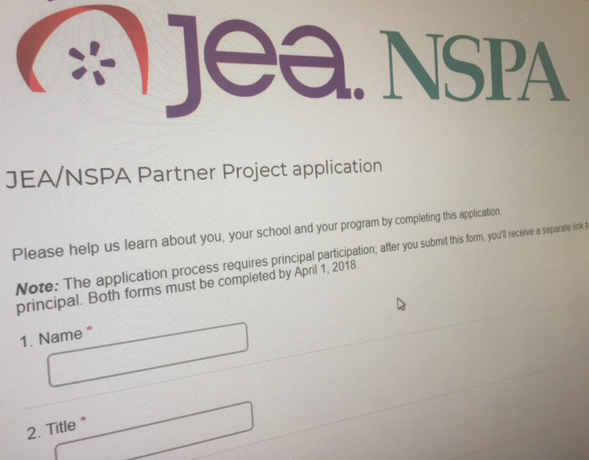 Hang on for a minute...we're trying to find some more stories you might like.
JEA is entering the third year of its partner project in partnership with the National Scholastic Press Association to deliver on-site training to journalism programs in need.
All journalism teachers and their students deserve support and training regardless of factors like location, funding and available resources. The National High School Journalism Convention offers fantastic programming for attendees, but the bottom line is that some of the teachers and students most in need are unable to attend.
The online application process has two separate forms, one for the teacher and one for the principal. Both are due by April 1, 2018.
For information and application forms, visit: