Crossing the Divide: An amazing journalism project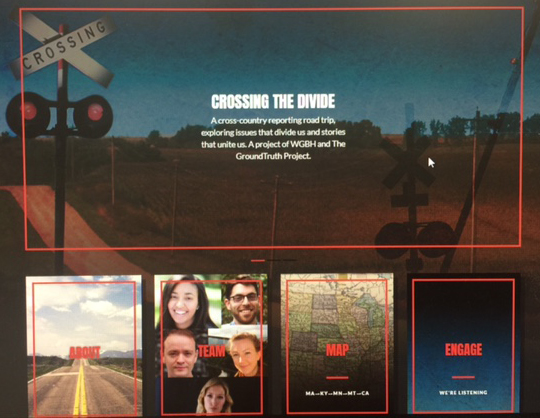 Hang on for a minute...we're trying to find some more stories you might like.
"Crossing the Divide" is a cross-country reporting road trip, exploring issues that divide us and stories that unite us. It is a project of WGBH and The GroundTruth Project.
The reporting team will be visiting Montana Oct. 15- 26. In Montana, the plan is to explore environmental divides, as well as how the environment brings people together.
The web site — which should provide inspiration to young journalists statewide — features the team's reporting, podcasts, photos, videos, data and writing.